About us
Mission Statement
Gageleer was born out of a combined passion for beer and nature. Gageleer desires to brew beer using a traditional, historical ingredient, employing state-of-the-art brewing techniques that satisfy the demands of the modern consumer. Gageleer is a beer with the taste of the land where it is born: bog myrtle from nature, and barley from fully organic agriculture.
OUR STORY
Around 1980, a desire for a beer brewed `to medieval tastes´ led us to the Cruydeboeck ("Book of Herbs") by Belgian botanist and physician Rembert Dodoens (Mechelen, 1517 – 1585). The road to actually realizing this desire was long, but following a detour through a (then) small Walloon brewery in 1988 we arrived at our first "garage beer" in Beerse (province of Antwerp).
On 23 November 1996, the newly-founded "Proef" brewery in Lochristi bottled the first 1,000 liters of Gageleer, brewed from the same recipe as the original "garage beer" on behalf of De Wielewaal, then a nature conservation society in Turnhout (province of Antwerp).
In 1997, five members of De Wielewaal nature society raised the capital to found a co-operative, with the goal of marketing a beer to fund the purchase and conservation of nature reserves in the Campine.
The company went organic in 2003. Gageleer has been a certified organic beer since 29 August 2003.
2012 saw the original co-operative transformed into a co-operative company with a social objective, and Gageleer cvba became Gageleer cvba-so.
Sustainable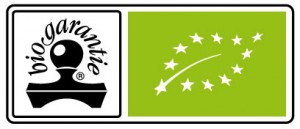 The barley used in Gageleer is sourced from local organic farmers whenever possible. An organic farmer tries to practice agriculture in ways that are sustainable and environmentally friendly. He works in harmony with nature, aiming for fertile soil, healthy water and clean air. By using locally grown barley, we support the local economy and minimize our ecological footprint.
In 2012, Joris Willems from Poederlee (province of Antwerp) became the first organic farmer to supply fully organic barley to the brewery. Organic farmer Marc Naets from nearby Westerlo joined the project later on.